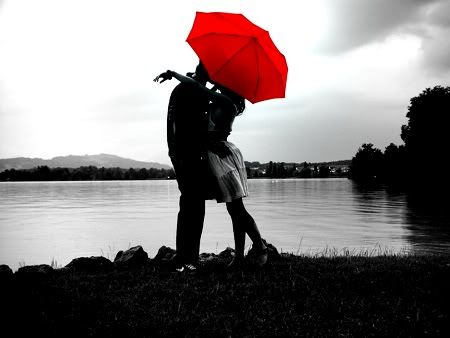 In line with this Valentine's day, let me tell you (or bore you) with something about love.
How do you know when it's love? Love starts when you cannot stop thinking about it. It grows stronger when you allow yourself to not do anything else but day dream and indulge in your what-ifs, should-I's, and other (sometimes illogical) endless plans. It becomes an obsession when you cannot sleep or eat without being with the one you adore. It becomes an addiction when you simply can't get too much of the wondrous feeling and it seems that you can no longer live without it.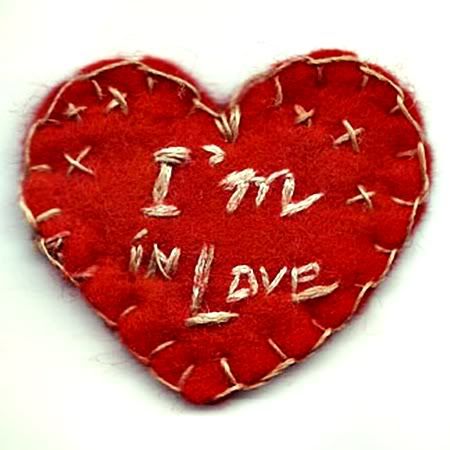 I am in love. There, I said it. That is why I am keeping this love affair despite all those criticisms from people who cannot appreciate my new happiness. How do you resist something so good anyhow?
My sanity, independence, a feeling that you are valued and appreciated… a sense of accomplishment. This love affair has given me all these and more.
A love affair with… My first love.
I thought our love was done and overwith. But alas! Love comes to us in unexpected ways, and yes, it is sweeter the second time around.
Our love affair started when I was about to graduate in college but it was cut short by the fact that I had other priorities in life. But I can say that the spark had always been there and I was fortunate enough to have another chance.
Baring it all…
Okay.  Let me stop with all the mushy-writing because my husband might suspect that I have a lover.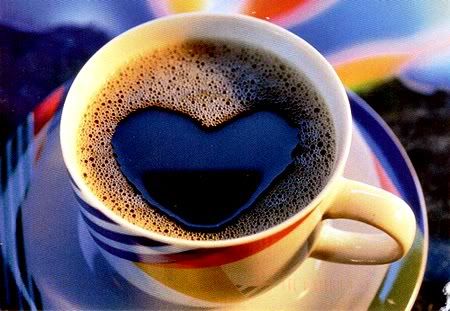 I'm in love – with blogging that is. And it has changed my life in plenty of wonderful ways that a productive and romantic relationship could have.
Frankly, having a blog is like having a generous and loving – and loyal- boyfriend (at times, even much better).
On a practical note, let me tell you that blogging got me plenty of "gifts" (actually, I got prizes from the contests I joined) – which are worth more than what any boyfriend has given me before– an ipod touch, an ipod nano, a new phone, a dual lcd camera, bags, makeup, clothes, plenty of cash, plenty of food, hotel accommodations, and even a touch screen tablet-pc. It even helped me get a good job with a flexi-sched. Boyfriends can get 'kuripot' at times but blogging doesn't.
As with having a boyfriend, blogging can help you learn a thing or two. In my case, I have learned plenty – about writing, advertising, pr, computing, html, and other wonderful net-based and downloadable tools that make virtual living fun and easy.
What makes blogging more enjoyable than having a boyfriend however is the fact that it gives one more opportunities to socialize. I am now a stay-at-home mom who's busy with three toddlers always running around the house – without a household helper but I can say that I actively socialize – virtually that is. With my blog, I have gained new friends I haven't met yet.
Blogs are also there whenever you need them. You can pour out your heart and it (and your readers) will listen. They will even empathize with you at times.
Last but not the least; blogging also gives me a certain sense of fulfilment. I treat my blogs as my accomplishments and the "blogger" title gives me a sense of pride.
Planning for our future
I plan to have more babies soon. I already have five – a personal blog, two mommy blogs, a food, beauty, and fashion blog (yes, all rolled into one), and a blogger blog. I want to have another one, perhaps an entertainment blog that features music and movies. Perhaps I can also have a travel blog if I'd have a nanny for my daughters soon. But as for now, my plan is to make sure that each of my blogs gets its fair share of readers and followers and become the B.B. B. – the Blessed (in terms of what I learn and earn) and Better (in terms of what I do) Blogger.
My game plan
My game plan is simple. It is to avoid the top mistakes that most bloggers do. I don't want to plan exhaustively because doing so may eliminate the fun I get from blogging. I'd like to keep it my hobby and not a tedious job so here goes the nine mistakes that I plan to avoid.
We all know that blogs can be monetized in one way or another, and frankly, I do not see anything bad from trying to earn from one's hobby – for as long as you earn in a noble way. By noble, I mean not using your blog to extort or to mislead your readers in exchange for profit. There are many ways to earn from your blogs without being the Big Bad Blogger and ruining your reputation in the process. One way to help ensure this is to not make blogging your ONLY source of income.
2. Ignoring commenters
Your readers take time to read your blog so if they ever leave comments, it is a blogger's responsibility to give some of his time to respond and answer queries. I am sometimes guilty of this but I am trying my best to respond to everything comment now.
3. Not socializing
Your blog is like your online home. If you'd like to live harmoniously with other people in your virtual neighbourhood then go socialize. Visit other 'homes' and say 'hi!'. It's best if you join blog communities, especially those which feature blogs on the same niche. If you cannot find a reputable blog community to join then might as well build one of your own as soon as you are regarded as an 'authority' in blogging. I joined Pinay Mommy Bloggers on Facebook and it has greatly help much in increasing my blog's traffic, Google PR, and Alexa Ranking. This year, I hope I can join more groups and be more active too.
4. Worrying too much about spiders
I am not saying that you shouldn't use keywords and optimize your site for search engines.  Of course you should try to implement some SEO techniques on your site like on your posts' URLs and content. However, if you just focus on these things and you begin to write for Google instead of your would-be readers and followers then sad to say, you wouldn't gain a following. I did this before and it killed my first blog. What happened was that I ended up getting plenty of one-time visits from Google surfers who need information on certain subjects but they rarely went back to my site. Now, I plan to focus more on what my readers want.
5. Not spreading the word
You blog for God's sake so don't be shy in spreading the word about what you do. Shout out to the world that you have a blog especially if you are posting stuff that some people may also find relevant. Make sure your emails and forum signatures feature your blog links and share your posts on Facebook,Twitter, Digg, Stumble Upon, Plurk, and other social networking sites that would allow you to do so. To start with, use Networked Blogs Apps and Shareaholic's Sexy Bookmarks Plugin to promote your posts. I use both and I would want to use more.
6. Not being personal
Now, all of my blogs are written with a personal approach because I have learned that a blog shouldn't look and sound like a company website. A blog is understood as one's personal narration of ideas, events, thoughts, and experiences so you should make it a point to write in a personal tone. Do let your readers know that you are a person – with human thoughts and feelings. This way, they would feel that they could connect with you through your blog.
7. Not posting frequently
As much as possible, post at least twice a week on your blog. The best thing to do is to post daily but if you cannot keep up with that, then I suggest you just blog as much as you can and do follow that routine. For example, make sure you always blog thrice a week instead of posting once this week and then five times on the next. This way, your readers would know when they could expect a post from you. My plan is to post five times a week on my two main blogs and twice weekly on the new ones.
8. Not posting quality posts
I admit it. Sometimes, I rush posts. But this year, I'm trying my best to make sure that I could keep up with link post deadlines and not publish irrelevant posts. As bloggers who want to have regular readers, we should make sure that what we post about is something that other people may find useful – it can be an advice, some tips, announcements, or trivia.
9. Not doing anything except for blogging
Do not be obsessed with blogging to the point that you no longer do anything other than to sit in front of your computer and blog. If you do this, you will likely experience writer's block or in no more than two months, you will lose your interest to blog. After all, what is there to blog about when nothing much happens to you? A blogger's life needs not to be very exciting but it should showcase plenty of things that would inspire him/her. And this is why I plan to a. Relaunch an online business, b. Save much to study Law, c. Learn how to drive, d. Learn how to bake, e. Explore graphic designing, f. Travel soon, and more…
Living happily ever after
My ultimate goal in blogging is to become more productive and relevant, to present things that would be of interest to those who want to follow me. I hope by avoiding these mistakes in blogging, I would be able to fulfill that dream.
This is my entry to Coolbuster's Extra Bloganza Contest sponsored by: NursingUniforms.net – offers a wide range of branded nursing scrubs and lab coats; Straw Hat Luffy – Anime, Games, Sports and Gizmos; Make Money Online Philippines | Winziph; Web Design Philippines; Scolex Portal; PCSO Lotto Results; NLE Results – Nursing board exam results; LET Results – Teachers' board exam results; Talent Search News; and Computer Basics Tutorial